As a leader in thermoplastic splinting, Rolyan has established a spectrum of splinting materials in partnership with hand and occupational therapists.

We recognize that therapists have different splint making requirements, and the availability of a broad range of materials across a spectrum of handling and physical characteristics is essential.

The Rolyan spectrum illustrates the relationship between splinting material families, and serves as a tool for clinicians to identify materials that will support their needs.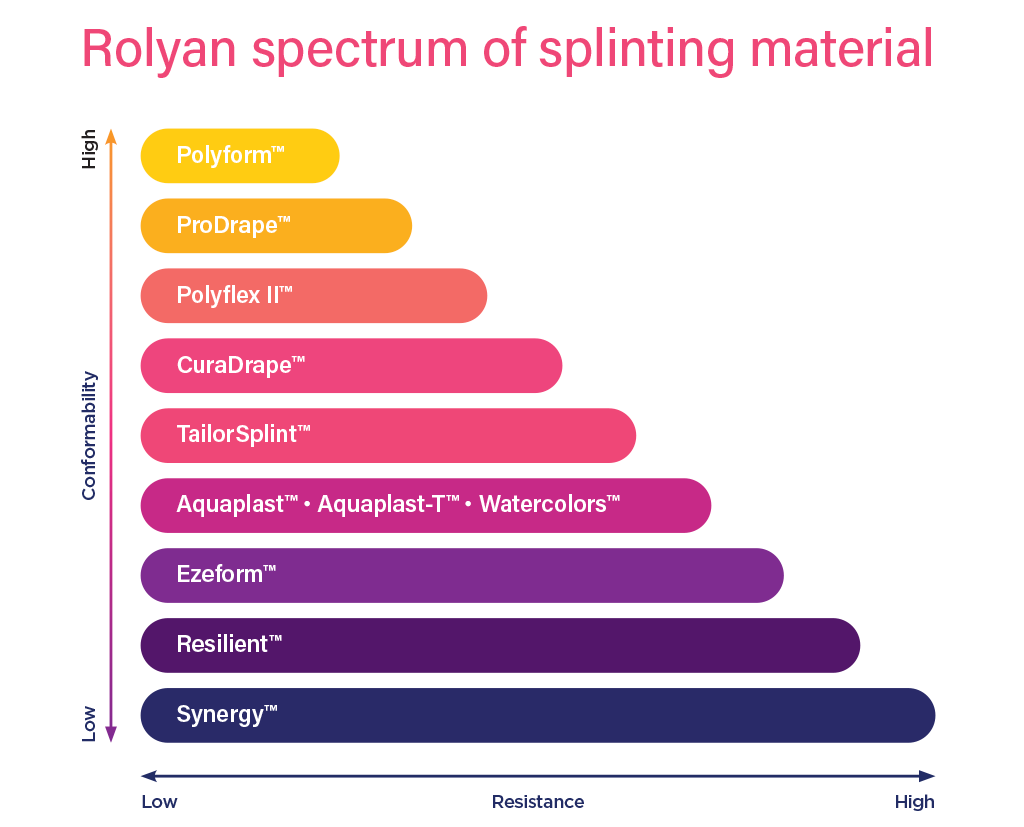 Shop Our Rolyan Family of Splinting Products