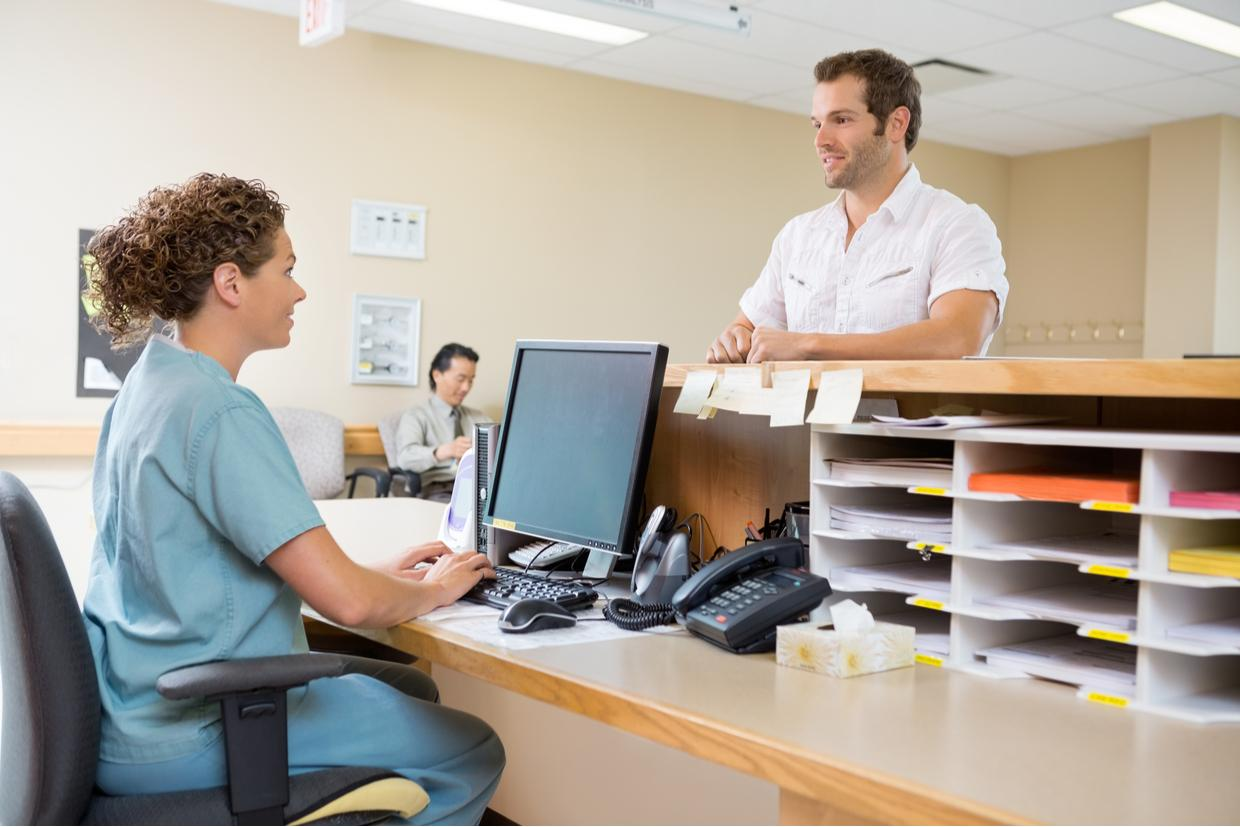 Performance Health Makes Order Management Easy
Enjoy Easy Order Management Online
We're dedicated to helping physical therapists, athletic trainers, occupational therapists, chiropractors, other healthcare professionals, and consumers, which is why we make online ordering easy.
Learn how we're enhancing the order management process for you!
Find and shop for products on your terms via our eCatalog, product pages, Supply List, or Quick Add functions
Easily track your order to see when it is shipped and on its way to you
Quickly view and print your invoices/receipts
Ensure spending oversight using our Web Order Approval feature
Learn more about how to use order management:
Get Started: Create Your Account
For the best experience when using our website, log in! When logged in, you can see your best contracted price, choose between product page views, access your supply list, and track your orders. If you don't have an existing account, it's quick and easy to create one.
How to Create an Account in 5 Easy Steps
In the upper right hand corner of your screen, click the "My Account" icon and then click "Create an Account"

Answer the first question: Are you registering as part of a business or organization?
If you answer no, then enter your name, email address, and a password to create your account! It's that simple.
If you are part of a business, answer the second question: Does your business/organization have an existing account with Performance Health?
If you answer no, you'll be directed to set up a "New Company Account". Just fill out a basic form and your account will be created!
If your answer to the second question is yes, fill out a simple form to connect your account to your company's existing account.
*It's important to link your existing account for billing purposes. If you do not know your account number, please call customer service at 1.800.665.9200
It's that easy! Your account is set up and you're ready to start shopping!
Find and Order Products on Your Terms
Find the products you need in the way that works best for you:
Browse our eCatalog

The Performance Health eCatalog allows you to digitally browse our entire assortment of products. Use the search bar in the upper right corner to find what you're looking for by item number, product name, or brand. Or use the buttons at the bottom to flip through the pages and browse all of your product options.

Shop our Product Pages

At the top center on any page, click "Shop" to explore our products by category.

If you see our 'Performance Preferred' logo while browsing, you'll know that the product is one of our most popular or recommended products.

Or, enter a product name or item number in the search bar to go directly to the product page. Once you're on the product page, you can view by:

Traditional view: Our classic view allows you to select a product via the dropdown menu and then scroll down to see additional product information
Grid view: Toggle to "View All Products in this Group" to view all your options in a list below the description (you must be logged in to use this feature)
Quick view: You can also view information straight from the search results page by hovering over the product and clicking "Quick View" to view product information without needing to load the entire page

Add Products to Your Supply List

Once you have logged into your account, click the supply list icon in the bottom right hand corner. Learn how to create a supply list and then use it to easily reorder supplies you use frequently.
Share product bundles directly with patients or coworkers with just one click! And check out our "What's Hot" list for the best-selling and newest products at Performance Health.

Quick Add

If you already know the item numbers of the products you want to buy, easily add them to your cart via "Quick Add". Click the Quick Add "+" symbol in the top right hand corner of your screen from any page. Enter the sku or catalog number (add more than one product by separating the numbers with commas) and then click "Add to Cart".
Track Your Orders and View Your Invoices
It's easy to track your orders to see when your products have shipped! You must be logged in to track your orders.
Order Tracking in 3 Easy Steps
Click the My Account icon in the top right corner of any page, then click Orders
Click "View/Track Orders"
View the order status and parcel shipment tracking information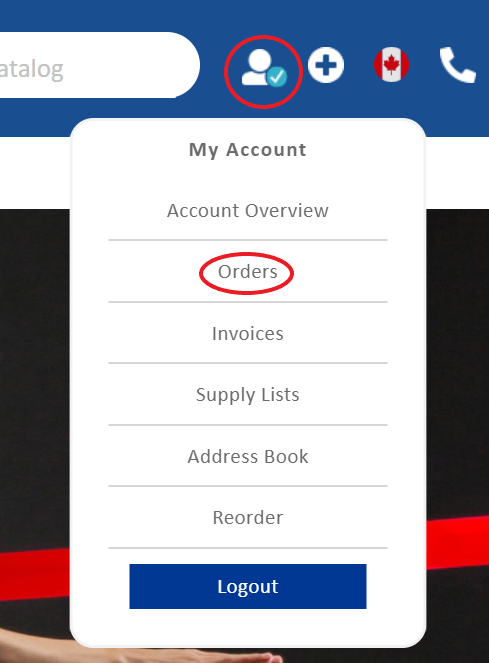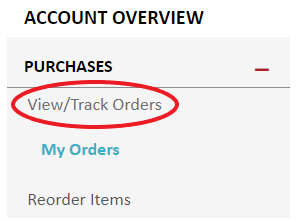 You can also reorder items under the "Purchases" section.
View and Print Your Invoices/Receipts
Click the My Account icon in the top right corner of any page, then click Invoices
Select the invoice(s) you want to view from the list
Click the "View/Print Selected Invoices" button

Invoices appear in a list from newest to oldest. You can also search for a specific invoice number.
More Help on Placing Website Orders
Learn more about another web feature, Order Approval.
For more information on how to use the Performance Health website to place your orders, check out The Ultimate User Guide.
Choose the Best Way to Connect
Medical Disclaimer: The information provided on this site, including text, graphics, images and other material, are for informational purposes only and are not intended to substitute for professional medical advice, diagnosis or treatment. Always seek the advice of your physician or other healthcare professional with any questions or concerns you may have regarding your condition.