Performance Health provides solutions that reduce infection risk in your rehab facility.
Infection Prevention is More Important Than Ever In The Rehab Space.
With the significant shift of treatment moving from hospitals to out-patient clinics, long term care facilities, and rehabilitation centers, effective infection prevention is critical now more than ever.
You can take relatively simple steps to keep bacteria and pathogens from harming your patients. By reducing infections, you can help decrease hospital readmissions.
View the CDC's Guide to Infection Prevention in Outpatient Settings
Infection Risks in the Rehab Space
Rehab Infection Prevention is a Priority in All In-Patient and Out-Patient Settings.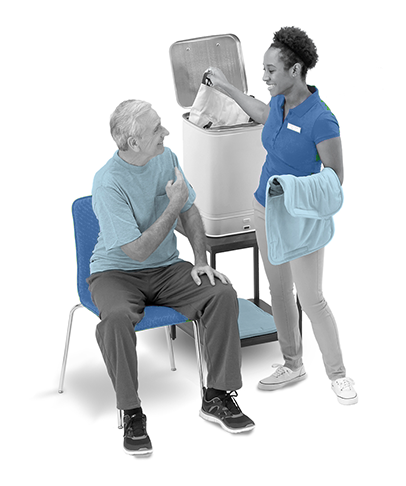 Moist Heat Therapy

Infection Risk:
Moisture, inaccurate temperature control, porous, reusable packs and improperly maintained tubs foster bacteria growth.
Reduce the Risk:
Maintain hot packs according to the manufacture guidelines in non-corrosive units; use heat-sealed, non-porous packs or disposable barriers for each patient.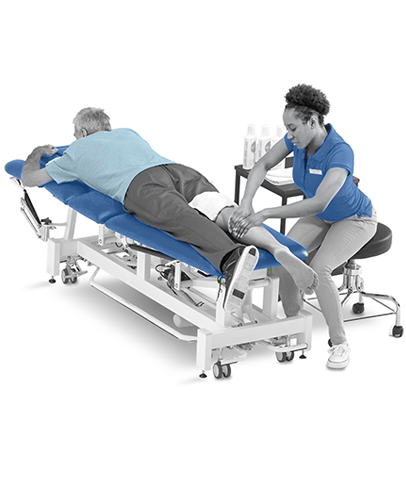 Manual Therapy

Infection Risk:
Tears in upholstery can house pathogens that normal disinfection can't reach.
Reduce the Risk:
Monitor upholstery for rips; repair and replace when necessary. Use barriers and disinfect surfaces between patients.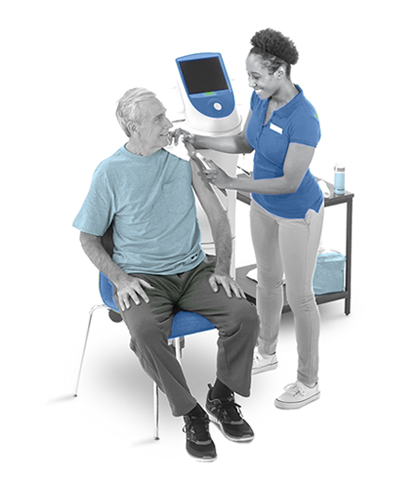 Modalities

Infection Risk:
Bacteria can proliferate in bulk containers of gel when bottle tips come in direct contact with patients' skin or on self-adhesive electrode surfaces.
Reduce the Risk:
Utilize single-use ultrasound gel packages; label reusable electrodes for use on one patient, or choose single-use, disposable products.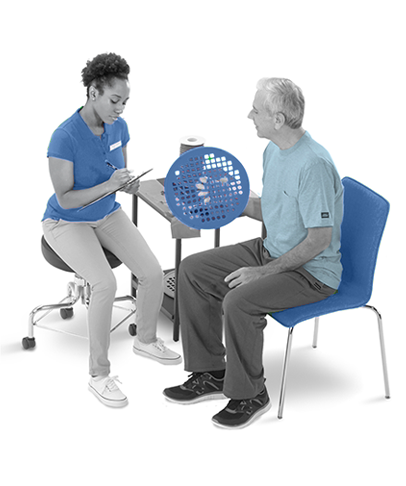 Exercise Supplies

Infection Risk:
Sharing items like band, balls, putty and mats is a recipe for cross-contamination.
Reduce the Risk:
Limit consumable items to single-patient use. Implement proper cleaning protocols for all shared products.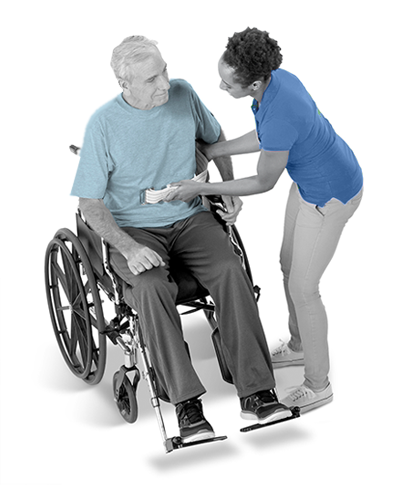 Mobility & Transfer

Infection Risk:
Gait belts, cushions and wheelchair surfaces harbor pathogens that can transfer from patient to patient.
Reduce the Risk:
Choose items with built-in antimicrobial protection or those made from impermeable materials. Sanitize gait belts, cushions and wheelchair surfaces after each use, or assign one item per patient.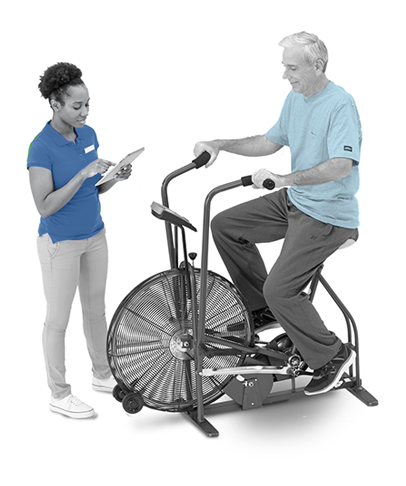 Cardio Equipment

Infection Risk:
Cardio machines are major transfer points for germs.
Reduce the Risk:
Wipe down equipment with disinfectant between each use. Encourage patients to reduce exposure with a towel barrier.
Rehab Infection Prevention Tips
The Goal of the Rehab Infection Prevention Project is to Make Your Facility Safe from Infection
Establish Disinfection Protocols to Prevent Cross Contamination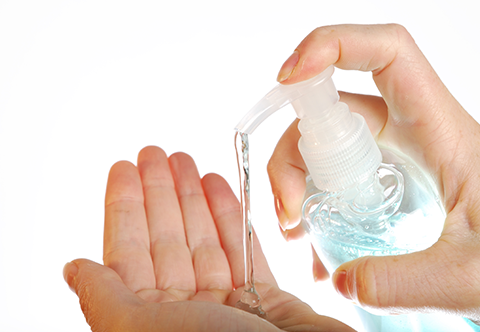 Design protocols for consistent use of alcohol-based hand rub.

Use EPA-registered cleaners with label claims for use in healthcare.

Clean reusable equipment between patients and maintain according to manufacturer's instructions.
Choose & Use
Materials Wisely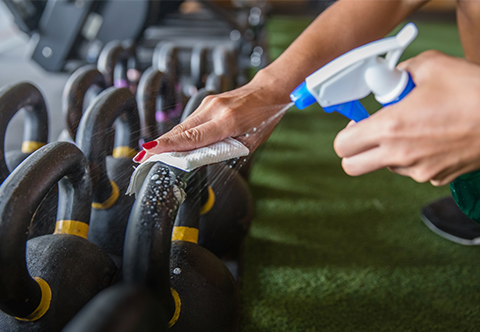 Select seamless products made of metal, copper and hard plastics instead of fabric or wood.

Monitor, repair and replace damaged items as soon as possible.

Use covers and barriers.
Opt for Antimicrobial
Ultrasound Gel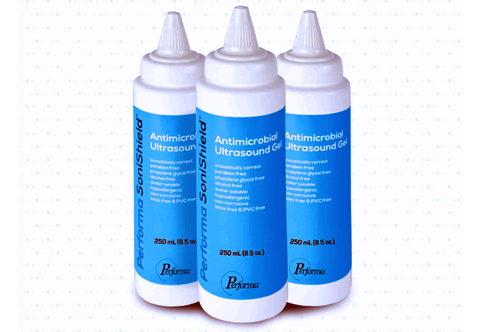 Antimicrobial ultrasound gel is a quaternary ammonium solution containing the active ingredient Benzalkonium Chloride It's designed to effectively destroy o brood spectrum of pathogens and eliminate many gram positive and gram negative pathogens.

The universally simple and cost effective solution to prevent the spread of infections.
Make Sure Moist Heat Essentials Don't Become a Breeding Ground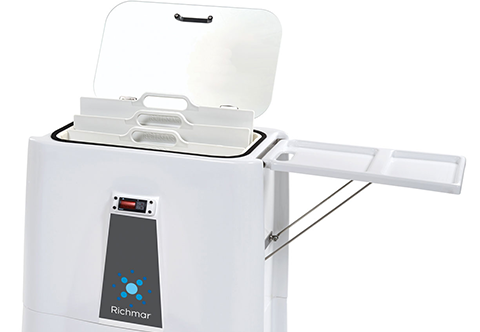 Utilize non-corrosive heat therapy units like HydraTherm™ to prevent the formation of rust, mold and mildew.

Use heat-sealed packs like HydraHeat™ that feature a bacteria-resistant outer material.
Products to Reduce Infection Risks in the Rehab Space
Rehab Infection Prevention is a Priority in All In-Patient and Out-Patient Settings.
Rolyan Smart Splint Bath
for cleaner, more precise splinting.
Convection heat exchanger cycles water over UV light every 2 minutes. High heat Sanitation Mode, 185º for 7 minutes, gives an extra level of sterilization that can be programmed to occur at a specific time each day or on demand. Reduces the risk of cross contamination for your patients.
Technology you've never seen in a splint bath...
Auto on/off settings

Water heats up in 5-7 minutes

Water evacuation via pump/valve system

Precise temperature reading (+/-2º F)

Convenient side storage container for scissors

Inside dimensions: 12" x 19" x 6"
Full-colour touch screen allows users to browse and select preloaded Rolyan thermoplastic settings or create their own.
Systematic Approach to Infection
99.99% kill rate achieved
We provide solutions that reduce infection risk in your rehab facility.
Rehab Infection Prevention is a Priority in All In-Patient and Out-Patient Settings.