Product Symbol Definitions
This product contains natural rubber latex which may cause allergic reactions.

For health reasons we are unable to accept returns or exchanges of hygiene products.

This item is considered dimensionally oversized parcel or requires truck delivery. Additional shipping charges will be calculated at time of order.

This item is classified as hazardous materials. Can ship ground only - restricted from air. Additional shipping surcharge will be added at time of order.

This product has a Bariatric rating.

If you have any questions please contact customer support at: 1.800.665.9200 or Email at:
customersupportca@performancehealth.com
Log in to view when this item will be in stock & ready to ship.
Please select an address
OTHER ADDRESSES
| | | | | | | | |
| --- | --- | --- | --- | --- | --- | --- | --- |
| | Company or Name | Street | Address 2 | City | Province | Postal | |
Item #
Please choose an option
Catalog #
Please choose an option
Encourages protection and compression without restricting movement during contact sports
Light material made to be worn underneath the outer shell of your uniform to protect your hips, tail, and thighs
Available in its waists measuring in sizes Small to 4X-Large and fits waists measuring 26" to 50" in circumference
Made of 85% nylon, 15% spandex, and includes a 2" spandex elastomer waistband
Closed-cell EVA foam pads are lightweight, protective comfortable, and effective
More Info
Traditional Girdle
The Tornado 5 is a newly designed, traditional girdle made to provide compression and protection. The new design features a graphite body with silver stitching and a black waistband. The Tornado 5 is designed especially for contact sports, and features effective integrated padding in the thighs, tail, and hips.
EVA Foam Pads
The Tornado 5 is a soft, comfortable, and conforming compression girdle made to be worn during physical activity. This traditional girdle is constructed of soft, lightweight pads that are made from closed-cell EVA foam pads. EVA foam pads provide ultimate protection with limited movement restriction. Integrated closed-foam pads ensure protection without the weight of bulky external pads.
Sizing and Construction
Tornado 5's are constructed of 85% polyester and 15% spandex. The thigh pads are made of closed-cell EVA foam padding with inserted plastic in the thighs. The Tornado 5 features perforated hips and a tail positioned at the top of the waistband to help protect the iliac crest. The waistband is 2" wide and made of spandex elastomer. Sizing is based off of waist circumference. Refer to the size chart above for exact measurements.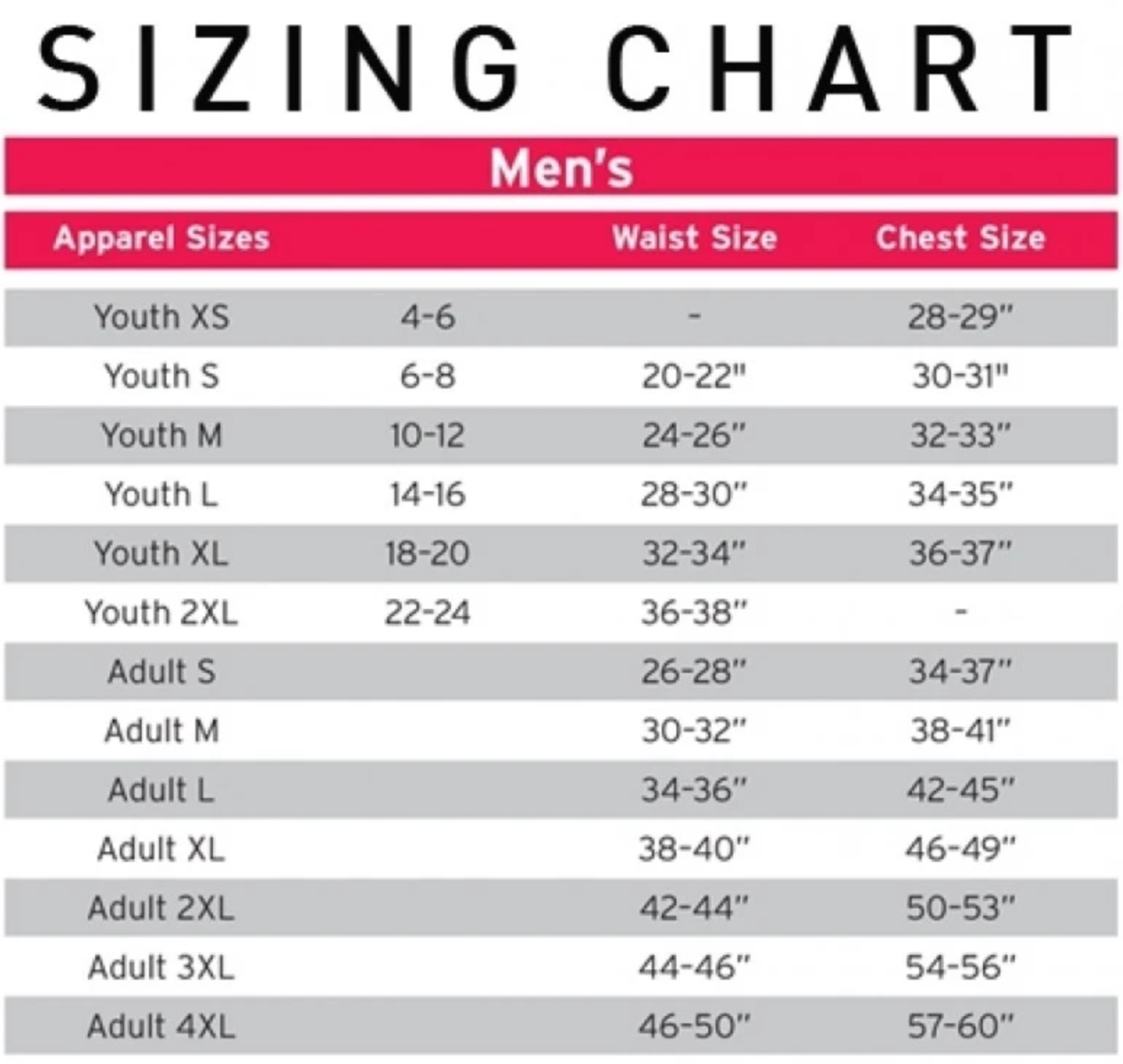 Encourages protection and compression without restricting movement during contact sports
Light material made to be worn underneath the outer shell of your uniform to protect your hips, tail, and thighs
Available in its waists measuring in sizes Small to 4X-Large and fits waists measuring 26" to 50" in circumference
Made of 85% nylon, 15% spandex, and includes a 2" spandex elastomer waistband
Closed-cell EVA foam pads are lightweight, protective comfortable, and effective
More Info